Halloween reminders from SERVPRO!
10/18/2021 (Permalink)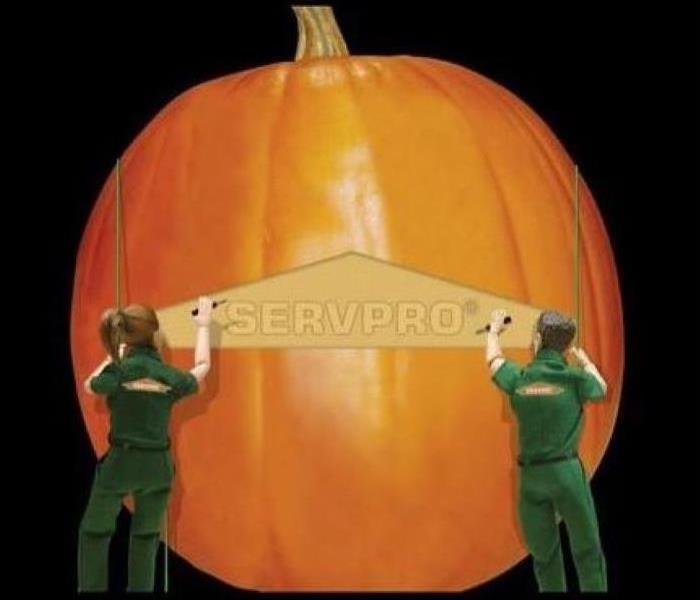 Halloween is for costumes, candy and fun! No one wants their fun to be spoiled by a fire! SERVPRO wants everyone to have a fun and safe time this Halloween! We have a list of safety tips below provided by the National Fire Prevention Association.
Candles - Refrain from having an open flame. Use battery-operated candles or glow-sticks in your jack-o-lanterns.
Costumes - Choose the right costume. Stay away from long or flowing fabric, and skip extraneous costume pieces.
Decorations - Avoid flammable decorations including dried flowers, cornstalks and crepe paper that are highly flammable. Keep decorations away from open flames and other heat sources, including light bulbs and heaters.
Exits - Remember to keep all decorations away from doors so that they are not blocking any exits or escape routes.
Smoke alarms - Make sure all your smoke alarms are working and up to date.
Visibility - Provide flashlights to children or have them carry glow sticks as part of their costumes. Make sure if a child is wearing a mask that the eye holes are large enough to see out of them.
SERVPRO wishes everyone a fun and safe Halloween!